Local Solar: Best Solar Battery Storage Solutions
With the increasing number of power outages that have been steadily climbing in California, many home and business owners are now opting for solar battery storage systems for backup power. Basic solar systems are really good at cutting down your electricity bills with the electricity the solar panels produce, but when the power goes out due to power outages or bad weather, so does its effectiveness. 
Why Get Solar Battery Storage along with Solar Panels?
California's main power grid is in a declining state, with power outages that go on for days hitting certain parts of California. In this disastrous scenario, more and more Californians are now realizing the importance of energy independence. Good solar battery systems with high storage capacity can easily store the extra solar power of your solar panels for later use as backup when the lights go out in a power outage.
Also with the rising energy costs, it makes sense to convert and store excess energy generated from rooftop solar panels. Having solar batteries also means you're eligible for federal solar tax credit
What are the 4 Common Types of Solar Batteries?
Solar batteries aren't a one size fits all solution, there are different types of them that are compatible with certain solar installations. If you already have an existing solar system and are considering upgrading it with a battery system, then the compatibility will have to be something you need to consider as well. There are 4 types of solar batteries:
Lead Acid Batteries
The grandfather of solar batteries, lead acid batteries have been in use for decades. They aren't as storage efficient as other types of solar batteries, but their affordable pricing and reliability make up for it. This will be the optimal choice for homeowners and businesses who want to save money.
Lithium Ion Batteries
Lithium Ion batteries are made from lithium iron phosphate which provides higher energy density than their lead-acid counterparts. These batteries made their debut in laptops and phones, but are now popular battery storage options as well thanks to their high battery power for residential solar installations.
Nickel Cadmium Batteries
Commonly seen in industrial settings, these batteries are highly valued and used in commercial and industrial solar installations due to their high resistance to heat. The battery life of these batteries is also higher than their previously mentioned counterparts.
Flow Batteries
Considered the most efficient solar battery type, flow batteries operate on the principle of using chemicals to store solar energy. The combustion of liquid-containing electrolytes causes a depth of discharge that results in high-density energy storage.
How Does a Solar Battery Storage System Work?
The working principle of a solar battery system is pretty easy to understand. A battery system is hooked up alongside your solar system that will store excess solar energy for later use. How many batteries you're going to use depends on your energy needs. When the main grid gets knocked out, the battery system starts working as a generator to turn your battery's stored energy into electricity.
Usually the larger the solar installation, the more energy can be stored. For example, a rooftop solar panel system will never produce as much energy as a solar array. With multiple batteries, you can even make money supplying extra power to the main
Choosing the Right Battery for Your Solar System
When choosing the right battery storage for your solar system, it's important to consider several important factors which include:
The Type and Material
If you're opting for solar battery storage on your first solar installation, check what type of battery it is. If you have a small house there's no need to go for more expensive options unless you live somewhere where power outages can go on for days
Adding battery storage to your existing solar system
Upgrading your current solar system with solar storage is fairly easy and most battery systems will be likely compatible. But some older systems might be incompatible, so you should contact your solar installer to confirm if your one's old.
Solar battery costs
Solar battery costs can vary a lot depending on the type and material. Industrial and commercial-grade solar batteries store more power but the price point is out of reach for average customers. Lead Acid batteries are the most cost-efficient, but if have money to spare go for lithium-ion batteries.
Why Choose Us?
Local Solar has been one of the most trusted solar installation service providers in Southern California. Our technicians are well-vetted and certified and we carry out all installations with honesty, transparency, and professionalism.
To get your free quote, call us at 949-662-3167 or fill out our contact form.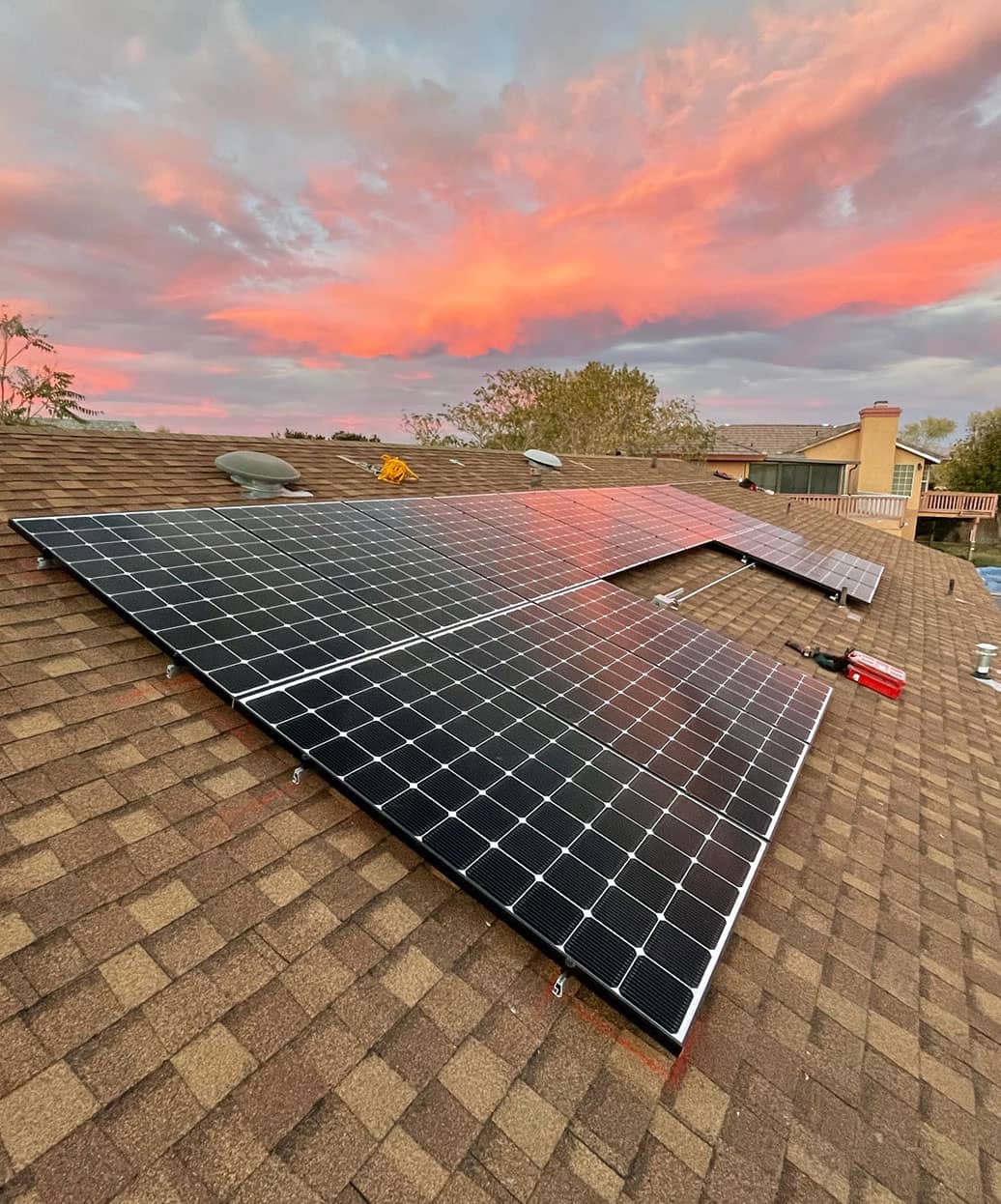 CALIFORNIA WEATHER