Professional

Solar Panel Installation
Honest, Affordable Pricing
Accountable Contractors
Transparent Customer Experience
Free Quote
Best Home Solar
Systems & Experience
Tech Companies don't specialize in construction. Construction companies don't specialize in tech.
Local Solar leverages machine learning and automation to help you shop, price and design the ideal solar system for your home.
We leverage our network of local installers to build your chosen system on time, and as expected.
Local Solar doesn't hire subcontractors. We are a team of expert solar panel installers and we use top-of-the-line equipment.
We are not just licensed in solar, we are also licensed roofers so we can guarantee the solar panels we install will not cause damage or leaking to your existing roof.
See How Much You Can Save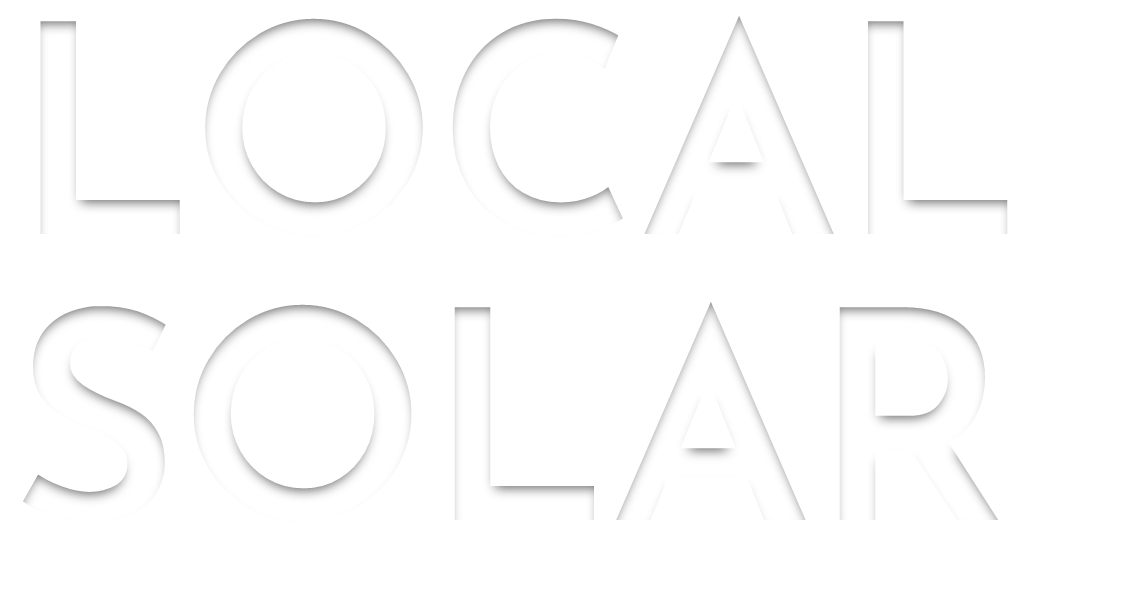 Installation of Solar Panels: How It Works
We leverage our network of local installers to build your chosen system on time, and as expected. Local Solar provides high-quality, ready-to-build installations of solar panels for homes to this network of installers to ensure the job gets done efficiently. By providing a project that is ready for building, we free up installers to do what they do best: solar panel installations.
Assembly Line Operations put YOU in control.
Once you are signed up to our network, you enter our proprietary operations platform where you have full control and visibility. If you have questions, we are a call away.
Solar projects are typically just a few steps:
Proposal: One of our qualified team members will work with you to design your new solar energy system to work perfectly with your property. Once you approve our proposal, we will begin the solar installation process.
Contract: We will draft a contract for the solar panel installation, outlining everything discussed in the approved proposal. If you have any questions about the solar panel installation process, this is a great time to get the answers you are looking for.
Permit: Depending on where you live, you may require a permit before we install solar panels on your roof. Don't worry, our professional solar company will handle this process for you.
Installation: Solar installation of your new solar energy system is the most exciting step in this process. Once the proposal, contract, and solar panel cost have been approved, the solar installers will get to work!
Interconnection: A local utility company will approve the installation by identifying any potential impacts the solar panels will have on the grid by using solar power.
Learn More About Us
14 States
We selectively enter markets. We want to ensure quality installs and great savings.
61 Installation partners
Only the best Install Partners are in our Network. See our Blog post on how we maintain strict quality standards.
Fast installations
Our automated systems allow you to get your system and savings going sooner than others!
1000+ Happy customers
By separating Operations and Installation we can keep each team accountable and focused on what they do best!
See How Much You Can Save: Get a Quote Now!
Our shopping process is simple and transparent. We believe in providing an exceptional experience from start to finish. You'll know exactly what you're paying for which is industry-leading equipment and expertise at an exceptional value. Contact us for a free, no-risk quote from the comfort of your own home.
Get Free Quote
Installing Solar Panels: What
YOU

Need To Know

If you have a roof on your home that receives enough sunlight and that has a southern exposure, then you are lucky as you can power your home with free electricity! Even if you don't, there are a few options to consider that are also cost-effective and will still have a positive effect on your electricity rates.

If you are considering installing solar panels, you may need to think not just about the aesthetics of mounting systems on your home but also about the potential impact it could have on the value of your home. It's worth noting that with state and local tax credits, net metering, and other incentives, solar panels can cost less than their fossil-fuel counterparts. This is an important consideration since the savings you receive from the solar panels don't happen overnight.
With self-service shopping and transparent pricing, Local Solar focuses on quality installations, and never high pressure sales. We pass these savings directly to clients, and there is no salesperson to harass you and leave you once a commission is paid.
Get Started Right Now
Local Solar
vs.
The Competition
We communicate through text, email, phone, or our app, whichever you prefer! Project updates are automatically given.
Competitor
Install Crew +

Infrastructure
Get Your Quote Now
Solar Power
Benefits
Put your Money
to work for you
Going solar locks in your electrical costs for years to come, allowing you to realize cheaper & cleaner power.
Utilize
Renewable

Energy

Why wouldn't you want to use the sun as your homes energy source? We have billions of years left of sunlight
Outperform the
markets
Going solar locks in your electrical costs for years to come, allowing you to realize cheaper & cleaner power.
Everything
is Electric
Solar savings are substantial from day one. We try to shoot for systems that pay themselves off within 6-10 years.
Cost To Install Solar Panels
By cutting out the salesman and the regional offices, we're able to offer better solar panels and installation equipment for less.
The cost of solar panel installation depends on several factors, including the size of your home, the type of panels you choose, and where you live. We'll break down each factor below so you can get a better idea of what to expect when it comes to solar panel installation costs.
Size Of Property: The larger your roof, the more panels can be installed. A 5kW (kilowatt-hour) system, for example, typically requires about 20 solar panels.
Types Of Panels: If you are looking to install a 5kW solar system for your home, the average cost for an average-sized home in the US is between $10,000-$15,000. The 5kW system can save you up to 40% on your electricity bill when installed correctly.
Where You Live: If you're installing an average-sized home system in a sunny area, you can expect to pay somewhere around $15,000. In areas with less sun, like Seattle or New York City, it's more like $20,000-$30,000.
Get Free Consultation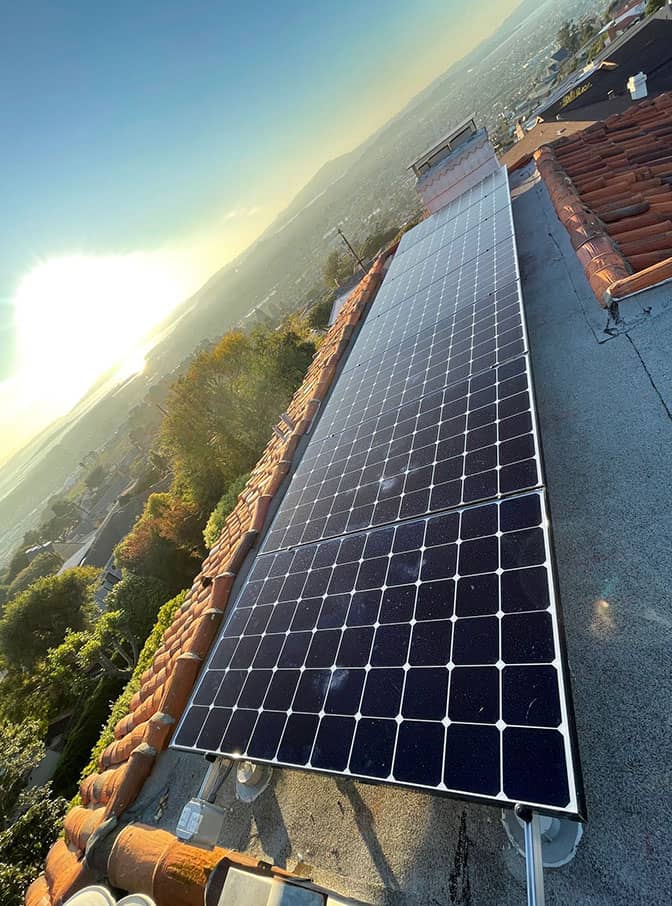 Home Solar
Systems
Solar panels for homes aren't a new concept, but the technology has improved greatly over the years and there's never been a better time for time for home solar systems. The panels look sleek and they provide a powerful incentive to go green: saving you money on your energy bills now. Learn more about projects we've completed here.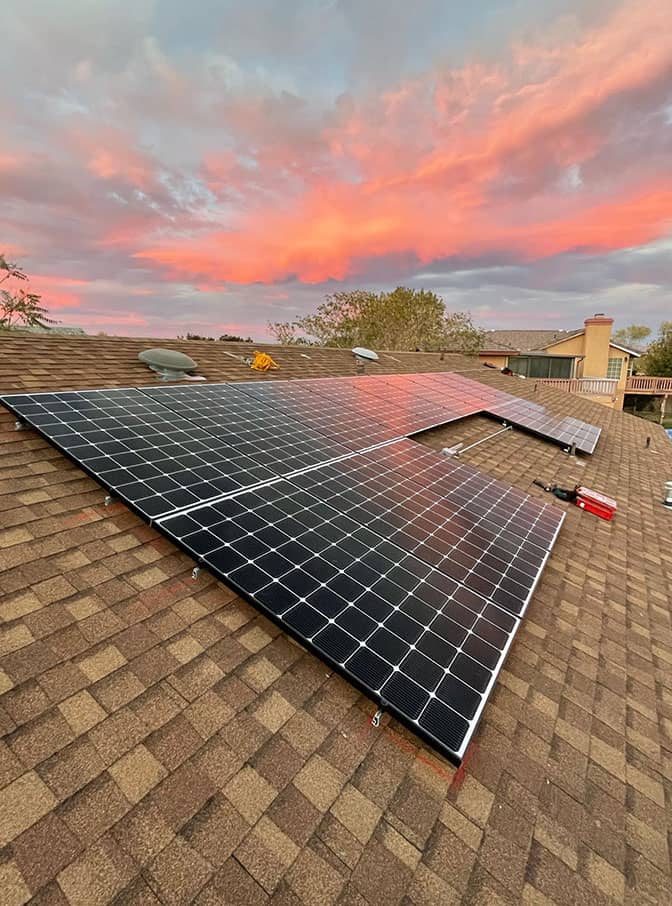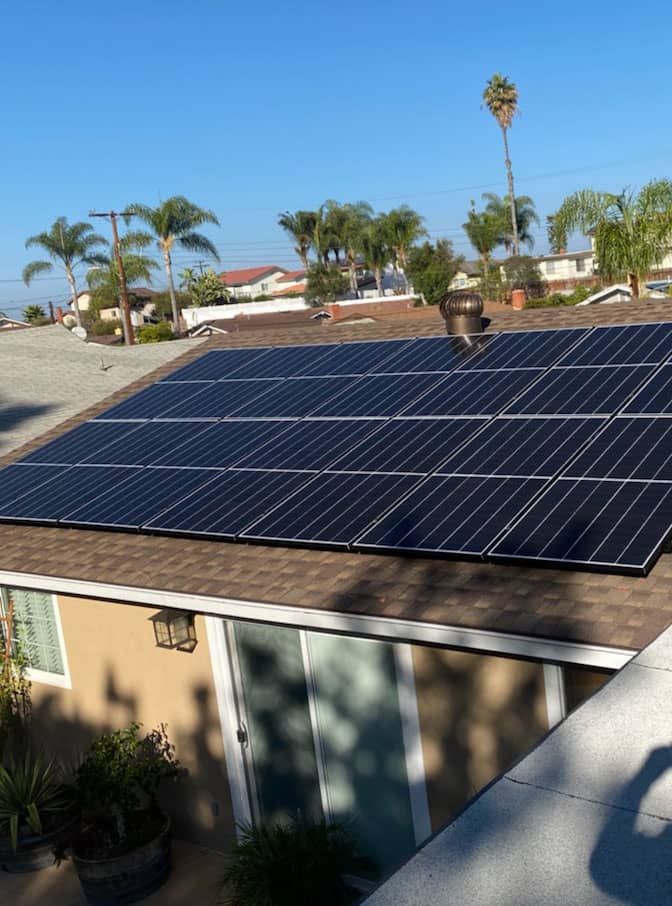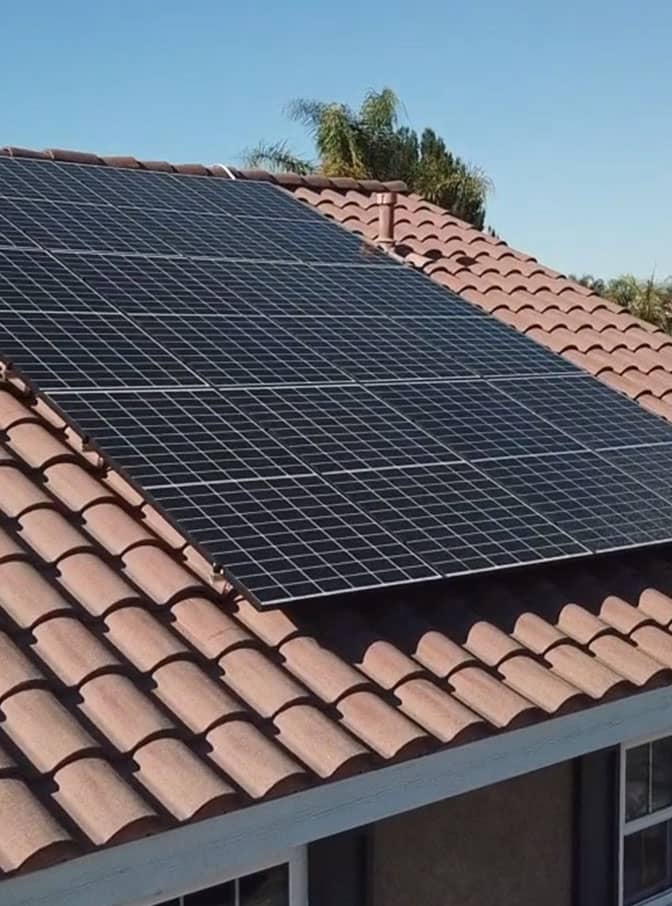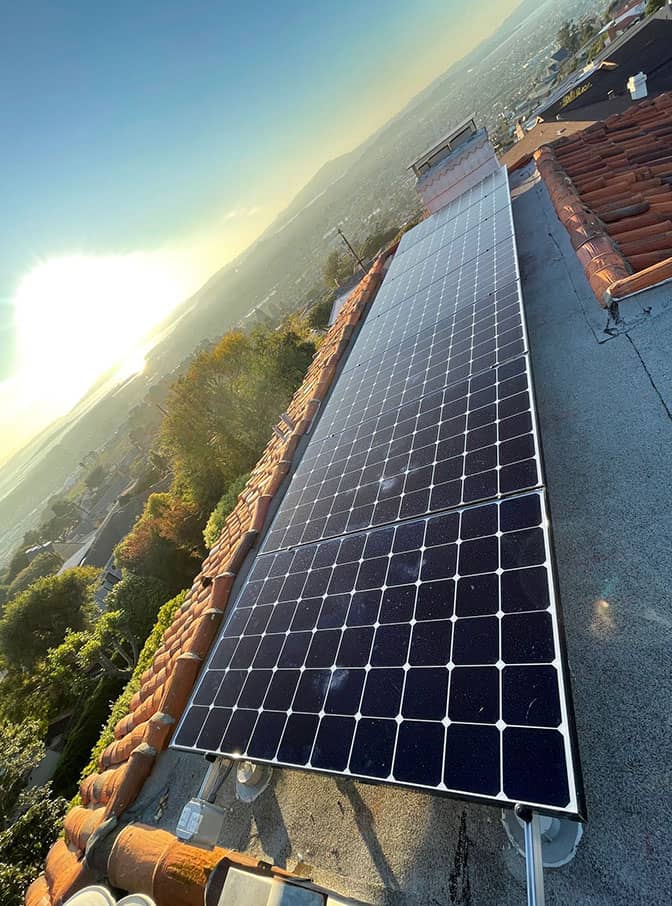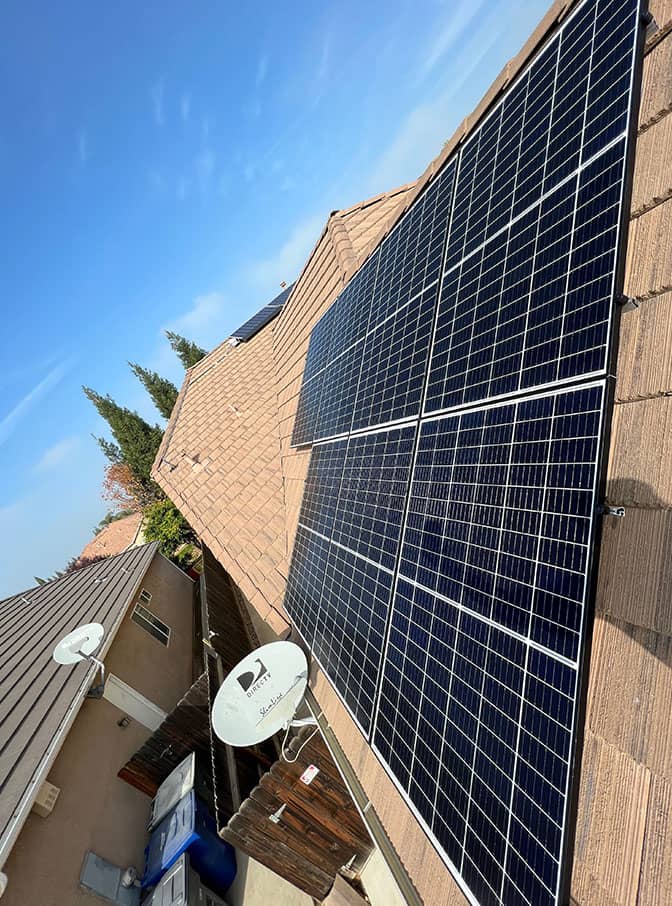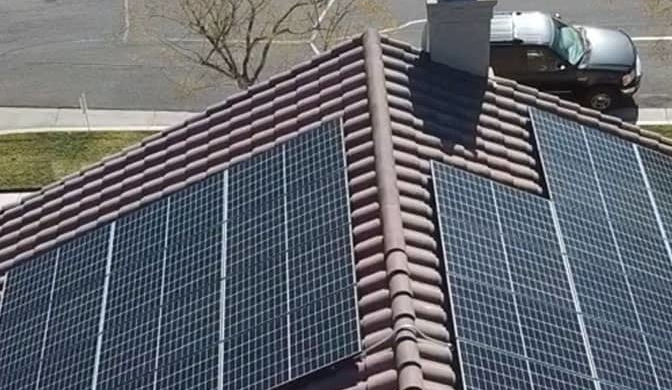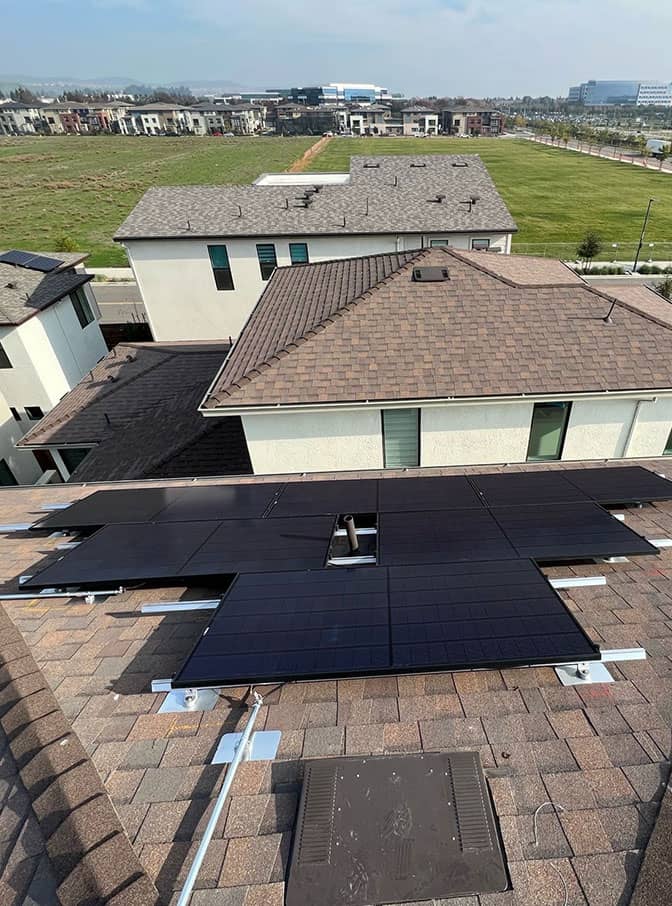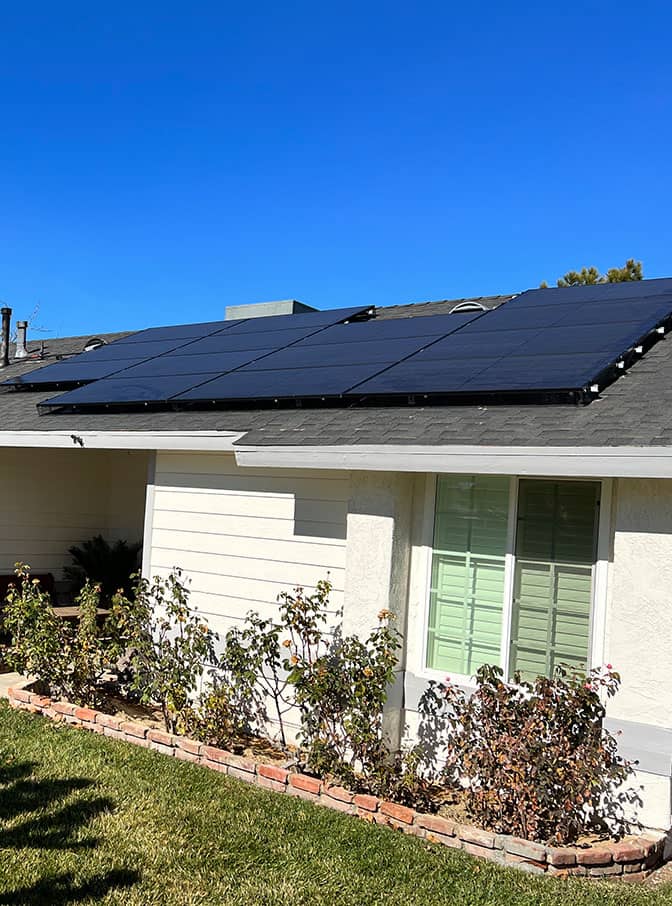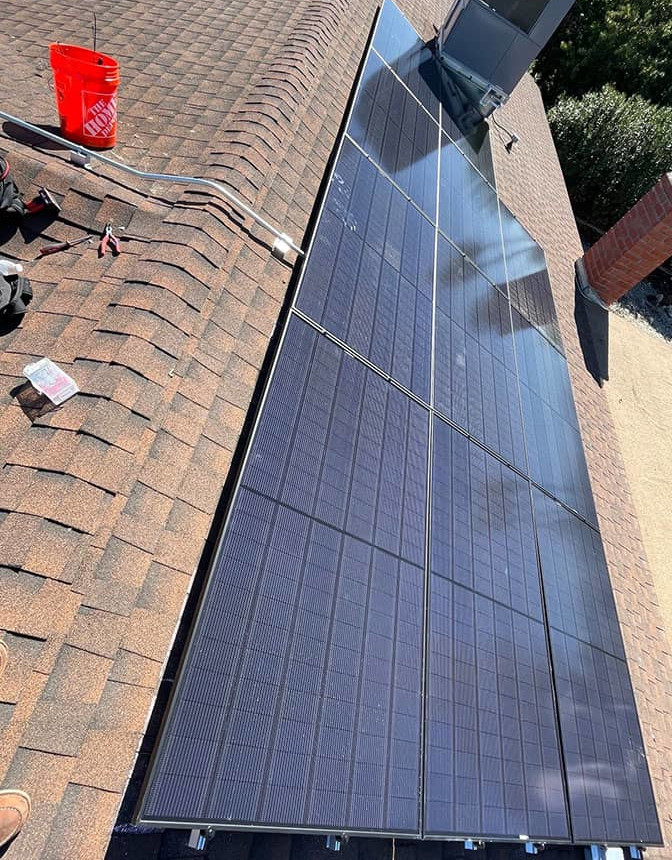 Frequently Asked Questions
The short answer is: no. Solar panels are actually one of the least expensive ways to power your home. In fact, with the cost of installation and maintenance, you'll be able to pay off your investment in just a few years.
Here are some pros and cons to consider:

Pros:

-You'll be able to save more money than you spend on installing solar panels! (Solar panels can cost anywhere from $3,000-$20,000 to install, but you will save more than that in the long term)

-You can help reduce our country's dependence on fossil fuels like oil and coal by using solar energy instead.

-Solar energy is clean! It doesn't pollute our air or water—something that's especially important if you have children who will be around longer than we will.

Cons:

-The initial cost of installing solar panels is quite high compared with other types of energy sources such as gas or electric power plants that use fossil fuels like coal or oil which can cause pollution problems throughout our world today.
Home solar panel installation is not a difficult process for professionals who are experienced, licensed, and know what they are doing.

If you want to install the panels yourself or with friends or family members, then it may take longer than 5 days because you need to remove the tiles on your roof and put them back in place after installing the panels. You also need to make sure that there is adequate access to your roof so that you can work on it safely.

Local Solar is also licensed for roofing projects, so we guarantee that your roof will be intact once the installation is complete. This is one of the several reasons we recommend hiring our professionals for your solar system project rather than taking it on as a DIY project. There's no point in saving on electricity bills if you end up having to pay for a new roof!
You might be surprised to learn that there are no laws governing the installation of solar panels. This means that anyone can install panels on your home, even if they've never done it before.

Local Solar has a roofing license as well as a solar/electrical license, so we are experts in all facets of the construction. Many solar companies operate under electrical licenses only and can cause damage. We can also combine a new roof and solar system and provide a single warranty. Call us to learn more about this package deal.
Yes, you can install solar panels horizontally. The best orientation for your solar panels depends on where you live and what kind of roof you have. If you live in a place where the sun shines for most of the day year-round, then it's best to get as much sun exposure for your panels as possible. This means installing them vertically on a south-facing roof.

However, if you live somewhere that doesn't get enough sunlight, then installing them horizontally can help increase the amount of energy they generate by capturing more light from all directions.
1. Calculate how many solar panels you need for your home. This will depend on how much electricity your home needs and where you live.

2. Get an estimate on how much it will cost to install the solar panels in your area, then make sure it fits into your budget!

3. Choose a contractor and schedule installation right away!
Installing solar panels for your home is a great way to save money on your electricity bill. But how much do solar panels cost?

The cost of solar panels varies depending on the size of your home, the number of panels you need, and the type of system you choose. The average price for a 4kW system ranges from $9,500 to $16,000 in California, though it can be much higher in other parts of the country. However, with rebates available from many utilities and governments, as well as tax credits for commercial installations, these costs can be offset by savings over time.
A solar panel mounting structure is the physical structure that holds your solar panels in place. If you're thinking of installing a home solar panel system, it's important to know what a solar panel mounting structure looks like, how it works, and how it can help you get more energy out of your panels.

The first thing to note is that most solar panels are mounted on structures made of metal or wood. These structures are designed to hold up the weight of the panels, which can be heavy depending on the size of your system and the number of panels installed. Some structures are also designed to accommodate different types of panels—for example, those with racking systems or those without—as well as different mounting angles.

Solar panel mounting structures come in three main forms: pole-mounted structures (which may be ground-mounted), roof-mounted structures, and balcony-mounted structures. Each type has its own benefits and drawbacks depending on where you live and what kind of environment your house faces (e.g., windy vs. calm).
The short answer is no. Solar installation is not free for homeowners in California, or anywhere else.

However, there are many incentives and rebates that can help offset the cost of installation. The state of California offers a rebate for solar installations through its Self-Generation Incentive Program (SGIP). Additionally, you may be able to get a grant from your local utility provider or government agency.
Sure! You can install solar panels in your yard. For more information about the best place to install solar panels for your home, give us a call today.
Have other questions or interested in a quote?
Contact Us