Local Solar in Sante Fe Springs, California
Living in Sante Fe Springs, California provides access to some of the most exceptional solar resources in the country, including abundant sunshine and cost-saving incentives for installing solar panels. This can help property owners take control of their electricity costs in the high inflation and high rate environment as CA has some of the highest utility rates in the USA.
Operating out of our location on Bell Ranch Drive, Local Solar provides complete solar systems including residential and commercial solar panel installation to clients in Sante Fe Springs and surrounding cities throughout California.
A Solar Company You Can Trust
Local Solar, a division of Steadfast Home, has established a strong reputation for having the best solar installers led by Joe Mendez who has more than 12 years experience in the solar and roofing and industry with 20+ years in construction management. We are fully licensed and insured in roofing and electrical, and are members of the Solar Energy Industries Association, California Solar & Storage Association and National Roofing Contractors Association.
Local Solar offers transparent and trustworthy solar expertise, coupled with outstanding workmanship and communication. What distinguishes us from other companies in the region is that we avoid using high-pressure sales tactics or sub-contractors. With us, you'll have full visibility into every step of the process, from beginning to end.
Benefits of Solar Energy
Solar energy has many benefits for homeowners who want to save costs. These include:
Clean and green power! Solar panels don't let out gasses that harm the environment, like climate change.
Money savings. Along with saving on your regular bill you can get special tax credits too!
Your property value goes up. Investing in solar panels makes your home more attractive.
Be independent of the grid. Natural disasters or other issues can't take away your power supply.
Switching to solar power not only results in cost savings on utility bills but also yields positive environmental impacts. By generating electricity from the sun's rays rather than from fossil fuels, you can minimize air pollution and preserve natural resources, including water. Additionally, by adopting solar energy, you are contributing to the reduction of hazardous waste in landfills.
Investing in solar power today means reaping all of its benefits for years to come.
With Local Solar as your Sante Fe Springs solar provider, you'll get an honest, transparent experience to get the most for your green investment. Call 949-662-3167
Local Solar Services
Local Solar offers complete cutting edge solar power solutions including:
Solar Panel Installation
Commercial installations
Design & Engineering
Home Solar Panel Installation
Home Solar Panel Systems
Solar Panel Mounting
Battery Storage
Battery Systems
Panel Installation Process
During a site assessment, one of our certified site examiners will visit your property to evaluate and measure several elements required for a successful photovoltaic system setup and operation. Each solar installer on our team is also a roofing expert.
Ultimately, this site review allows you and our team to have a precise quote on the solar energy system so you can make a knowledgeable choice regarding all parts of solar energy systems and the overall investment, based on facts rather than assumptions.
Installing solar panels can be a tough task for homeowners to tackle on their own. Depending on size, spot & type of installation, steps usually include:
Site Assessment
Permitting
Design
Installation
Electrical Wiring & System Activation
To ensure optimal performance, your solar system should be customized to meet both government minimum efficiency standards and site-specific considerations, such as solar panel system placement, angle orientation, shading analysis, and local factors like utility demand-side management programs.
Frequently Asked Questions
Q: Does Local Solar offer solar panel installation in Sante Fe Springs California?
A: Yes, we are headquartered in Santa Fe Springs, Ca. We service the city and all surrounding areas.
Q: How long does solar panel installation take?
A: Often less than a day, but for larger more difficult cases it can take longer. Contact us and we can let you know specifically
Q: What's the cost and are there any discounts available for solar panel installation?
A: You can visit our contact page to fill out a form or get a free preview of your solar home in 3D with an estimate. You can also call us at (949) 662-3167 or to learn about pricing, current offers and to ask any questions you may have.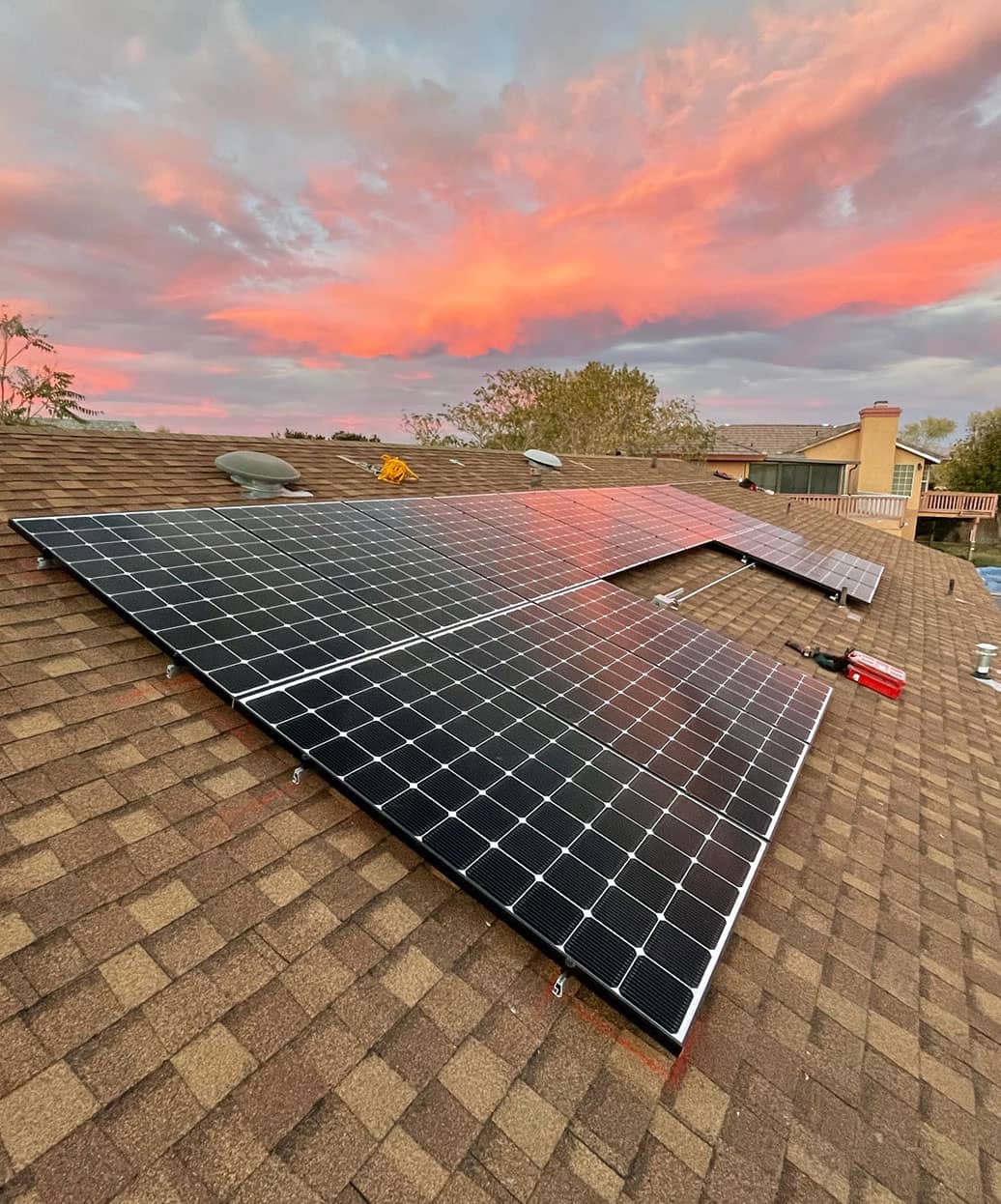 CALIFORNIA WEATHER