Roof Repair And Installation
Local Solar: Roof Repair Services During Solar Installation
In the early days of Local Solar, we noticed that a lot of our customers needed roof repairs and replacements during our inspections. This often meant projects got delayed by days or weeks before a roofing contractor could make the necessary repairs and replacements. This gave rise to a unique idea- why don't we handle the roofing ourselves to save our customers time and money?
This led to the establishment of our roofing department which specializes in roof repair, roof replacement, and roof installation. What initially started as an emergency roofing service has now become one of our biggest revenue sources as well
Roof Repairs and Solar Installation: A Solar Company That Brings The Best of Both Worlds
---
Roof maintenance can be a tricky affair, and many prospective solar system owners have no clue about the current condition of their roofs. Our inspectors at Local Solar are experts at detecting roofing problems since the solar panels will be installed on your roof. We have all the roofing materials required to do any roofing repairs like a roof leak repair or any damage done during the solar installation like broken roof shingles.
Roof Inspection Services for Residential and Commercial Customers
---
At Local Solar, aside from professional solar installation and maintenance services, we're also good at thorough roof inspections. Whether it's roof leaks or missing shingles, we will identify all your roof's problems and provide an accurate and honest report to you.
Exceptional Roofing Services for the Residents of Southern California
---
What initially started out as a roof repair service for clients during solar installations is now a division of its own that provides comprehensive roofing services. Whether you want a new roof installed or a new roof deck, our licensed and experienced roofing contractors at Local Solar can make it all happen. We can install roofs in any kind of building and work with any type of commercial roofing systems as well.
Here are our standard roofing services:
Roof Installation
If you're planning on installing a solar system in your new house, why not let Local Solar take care of the roof installation as well? Our roofing experts are capable of both commercial and residential roof installations. Whether you want a metal roof or a tiled roof, we'll make sure your roof is made exactly according to the architect's design.
Roof Repairs
Starting from roof cracks to broken tiles, hail damage, storm damage, and more, we can repair all kinds of structural damage to your roof. If you want dependable roof repair services after we complete your solar installation, all you have to do is give us a holler and we'll be right there to take care of all your roof repair needs.
Local Solar: The Best Combo Service Solar Company in California
You'll be hard-pressed to find any other solar company in Southern California that offers both roofing and solar installation services like Local Solar. Ready to start a project or interested in learning more? Call us at 949-662-3167 or fill out our  contact form.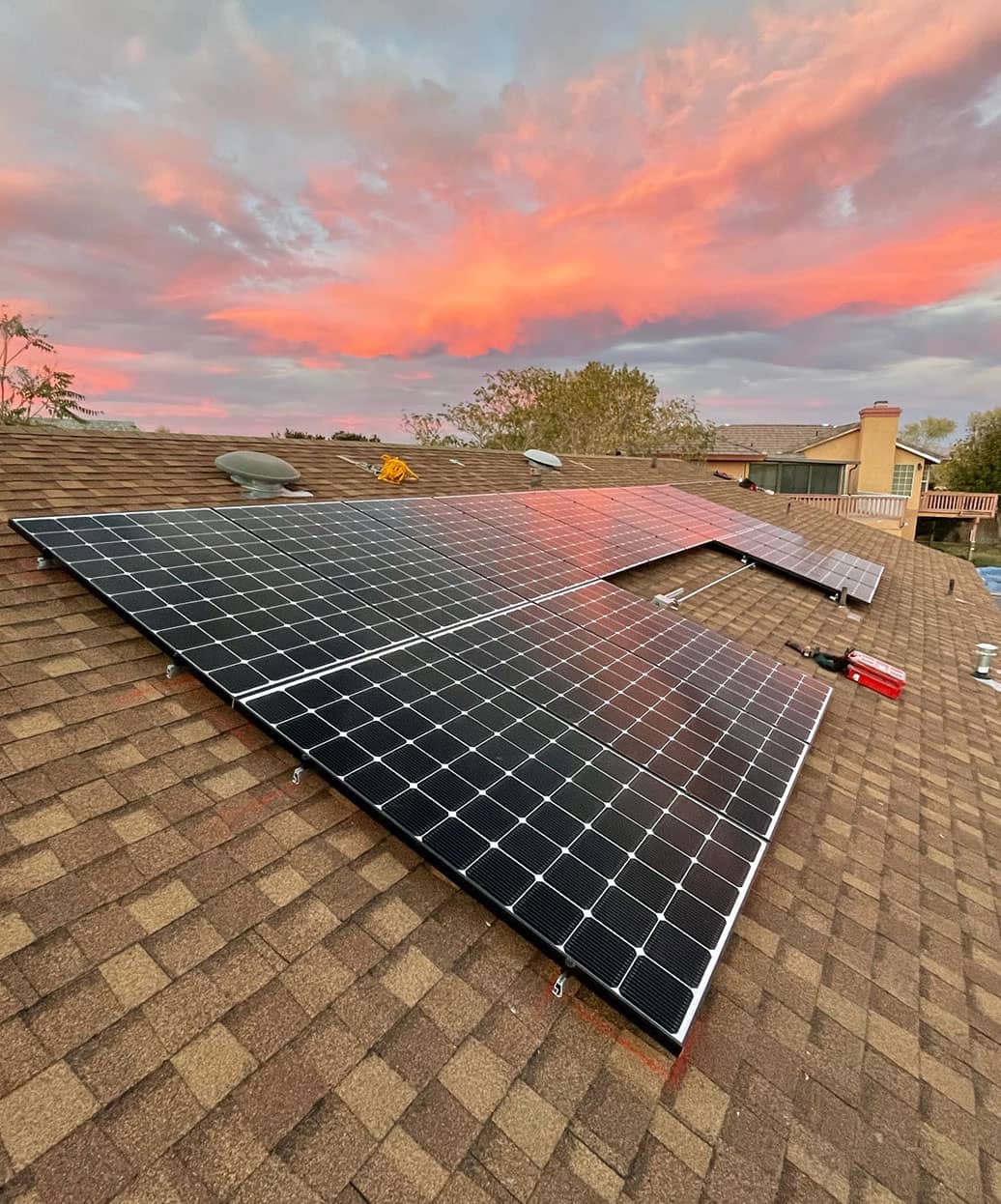 CALIFORNIA WEATHER